ExpensePlus Tour
Transform and simplify the way you manage your Charity's finances!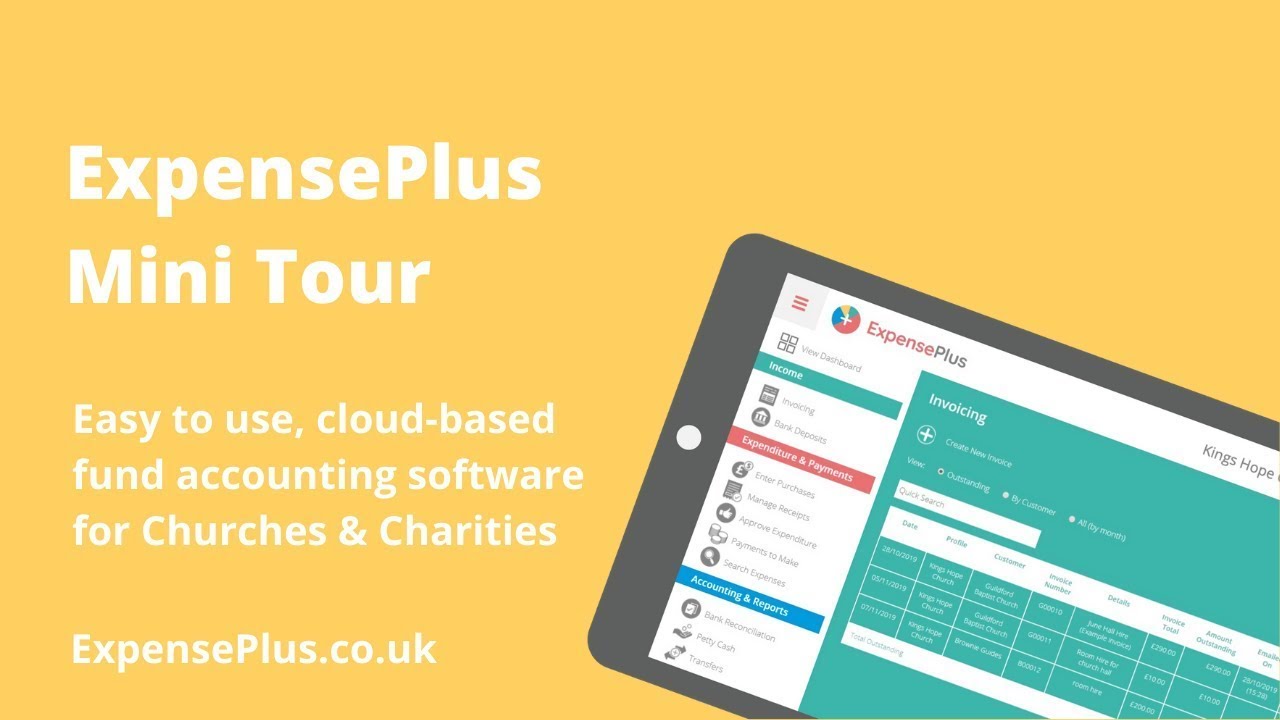 Built on the best foundation
Providing Churches & Charities with simple, cloud-based, fund accounting software that helps save time and money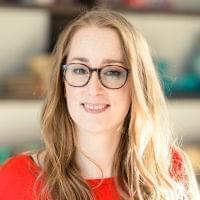 Helen Munshi
St. Saviours, Guildford
ExpensePlus is the most intuitive and efficient accounting software I have used. It has cut the amount of time it takes to do our books by at least 60%. The team is so helpful if you have any questions and are continually innovating the system to ensure it meets your needs. I would highly recommend it.
Income
Invoicing

Create and send invoices in just a few clicks. Allocating invoice payments received is simple, since it's easy to track outstanding invoices, send invoice reminders, and issue credit notes.

Bank Deposits

Recording cash and cheques at the point of money being paid into the bank removes the need for inefficient paper forms and ensures donations, GASDS, invoice payments, and other income are recorded correctly.
Expenditure
Purchases

The purchase module provides an easy and efficient way for staff and volunteers to submit expenses and upload or photograph receipts digitally from any device.

Receipts

Checking receipts and invoices couldn't be simpler. There is a separate approval process for lost receipts, and it's easy to keep track of outstanding receipts, and send email reminders.

Approvals

Budget holders are able to approve expenditure at the click of a button, and track and manage budget expenditure in real time. Approval notification emails enable purchases to be approved quickly and easily.

Payments

Payments that are ready to be paid are shown on this screen, and expenses for the same payee are automatically grouped. Payment notification emails help avoid payment queries.
Accounting
Bank Reconciliation

Upload bank, credit card, Stripe, GoCardless, iZettle and other statements. Then, efficiently reconcile using the intelligent automation to create accurate accounts in a fraction of the time.

Petty Cash

Track and record petty cash transactions digitally - removing the need for paper records, ensuring purchases are correctly receipted and approved, and enabling income and expenditure to be easily and accurately tracked.

Investments

The investments module allows you to record gains and losses for each of your different investments. It's simple and easy to use.

Adjustments

The Adjustments module is the place to go to view and add accruals and deferrals, fund transfers and transfers between categories.

Fixed Assets

Viewing asset purchases and recording and tracking depreciation in ExpensePlus is simple and easy.

Finance Reports

Provide your team with easy to use, up to date, accurate reports. As well as brilliant management reports, ExpensePlus also has all of the reports you will need to create your end of year accounts.
Donations
Gift Aid

ExpensePlus provides a simple and efficient process for allocating donation income, tracking Gift Aid eligibility, and creating Gift Aid claims.

ChurchSuite Export

Donations data can also be exported to ChurchSuite – simplifying the import process into ChurchSuite, and ensuring that ChurchSuite remains aligned with your accounts.

Donation Reports

As well as financial reports, ExpensePlus also comes with donation reports that allow you to easily track overall donation trends, as well as viewing monthly donations by donor.
Discover ExpensePlus
ExpensePlus can transform and simplify the way you process expenses, manage budgets, create accounts, claim Gift Aid, and view reports.
Start your free ExpensePlus trial today
It takes just 60 seconds (no payment details needed)
Try it free