ExpensePlus Pricing
Far more than just an accounting package!
Online Expenses Management
Cloud-Based Fund Accounting
Donations & Gift Aid Management
All Plans Include
Access All
System Features

Brilliant Help
& Support

Unlimited Users
& Transactions

30 Day
Free Trial

Setup Support
& Training

With over 500 reviews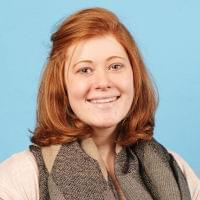 Christina Sidery
Mosaic Church, Leeds
ExpensePlus is so much more than just a better version of Sage or QuickBooks!

It's designed for charities and it has enabled us to streamline our financial processes, removing duplication and inefficiency.

It has saved us so much time and money, and provided the team with an easy way to claim expenses and view up to date online financial reports.
We are so convinced you will love using ExpensePlus that you can try it for free without providing any payment details. And once signed up, you can cancel your subscription at any time. All our prices are fixed until at least 2025!
Switch & Save
ExpensePlus provides a refreshingly new streamlined approach to creating and managing fund accounts that will save your organisation time and money on administration, printing, and much more!
Switched to ExpensePlus
and saved £6,000 per year on bookkeeping hours

Switched to ExpensePlus
and have reduced their office printing cost by over 60%

Switched to ExpensePlus
and were charged £500 less by their Independent Examiner in fees
Start your free ExpensePlus trial today
It takes just 60 seconds (no payment details needed)
Try it free
Pricing Questions
ExpensePlus is simple, intuitive, and packed full of features you'll love!
Does ExpensePlus come with help & support?

Yes, our prices include setup support, access to our training resources, as well as brilliant ongoing customer support.

Are there any hidden extras?

Our pricing is deliberately simple and clear. We promise that you won't be charged any hidden extras, and all price plans come with access to all ExpensePlus features as well as all of our latest updates.

How do I subscribe to ExpensePlus?

Within your free trial account, simply click on the 'Subscribe' option at the top of the dashboard and choose your payment method.

What about price increases?

Unlike other accounting packages, we won't bump up the price after the first year. Our pricing has remained unchanged over the past 3 years, and we have no plans to increase it. All our prices are fixed until at least 2025!

How are payments taken?

You can subscribe to ExpensePlus by either debit/credit card (powered by Stripe), or by Direct Debit (powered by GoCardless). Payments are processed automatically each month.

Can I cancel anytime?

You can cancel your account anytime without giving us notice, and we'll even export all of your data for free!

Why do larger Charities and Churches pay more?

Our goal with pricing is to make it as affordable as possible, so smaller Churches and Charities pay less towards the support, hosting and development of ExpensePlus.

Is it just Churches and Charities that can use ExpensePlus?

ExpensePlus is only for Churches, Charities and other not for profit groups.

Does it cost extra to add more users?

Most software is charged per user per month which quickly adds up, or the number of users is limited forcing you to upgrade your price plan. ExpensePlus different. It comes with unlimited users on all price plans (and unlimited everything else too).

Can Churches and Charities outside of the UK subscribe?

ExpensePlus is used by Churches and Charities across the UK, with a growing number of Churches and Charities from outside of the UK signing up. The default currency in ExpensePlus is customisable, as are many of the settings and reports.